Innovation
of V-Drums
20th anniversary
In 1997, Roland launched the V-Drums TD-10: the world's first electronic drum kit to feature mesh head pads. In the two decades that followed, we've continued to push the musical potential of this amazing set of instruments. And even though it's been twenty years, in some ways the journey is only just beginning.
Understanding what inspires drummers helps create the ultimate drumming experience
Since the beginning, we've aimed to deliver instruments that faithfully reproduce the drummer's expressions and unique playing style. And as is often the case with new technology, the development story behind the success of V-Drums is one of trial and error, with continuous experimentation necessary to test and refine such an expressive musical instrument. Above all else, there are three essential factors that make the V-Drums experience complete. First, there's the interface – the physical components of the kit, including pads, cymbals and hi-hats that are the first point of contact with the drummer. Then, advanced sensor technology detects the performance information sent from the interface. Finally, the sound source creates the sound, including tonal color and quality, along with dynamics, based on the performance information transmitted by the sensors. When combined, these three factors enable V-Drums to reproduce a multitude of expressions and playing nuances that harness the drummer's emotion. The result is a kit that puts the drummer in the middle of the ultimate drumming experience.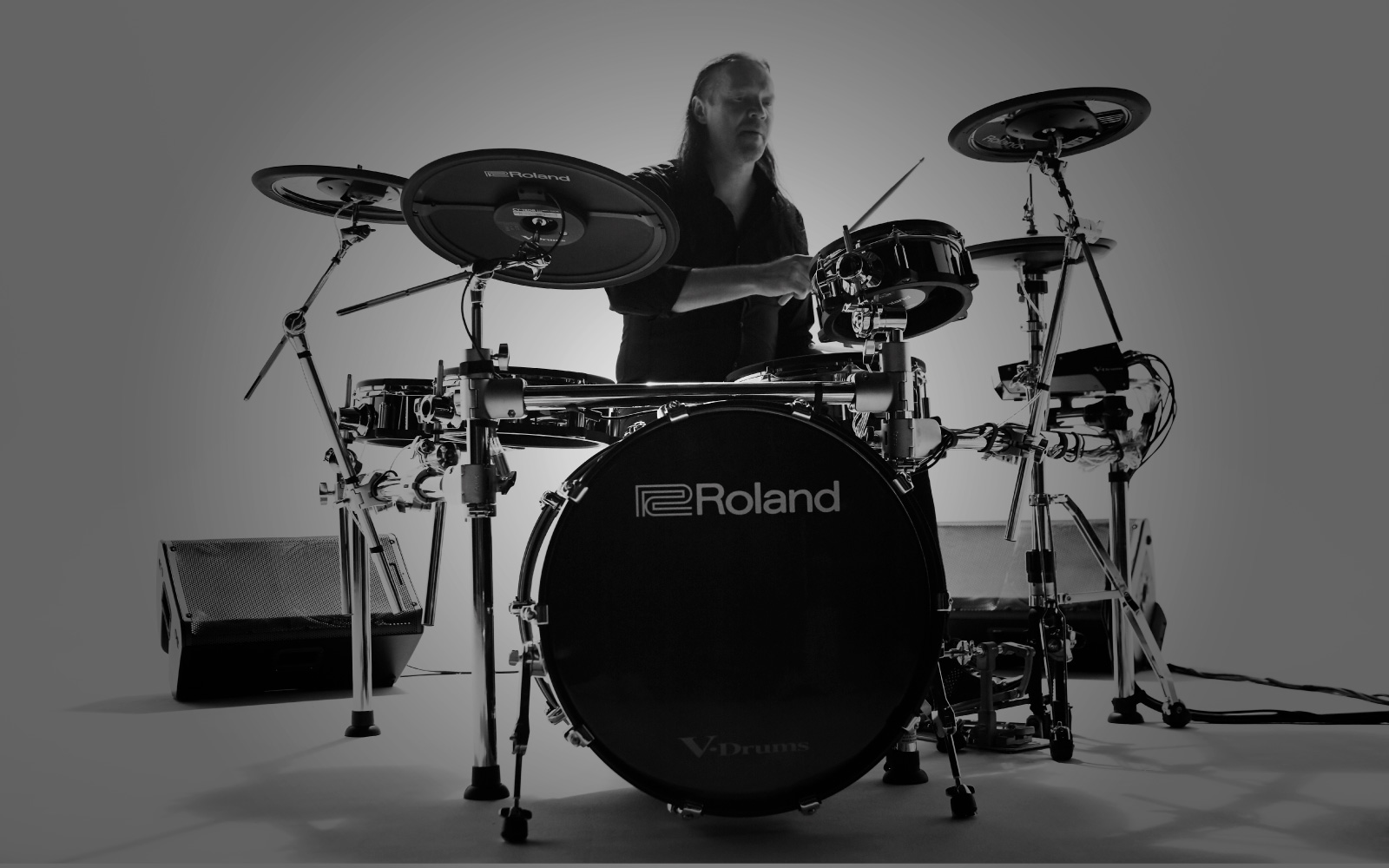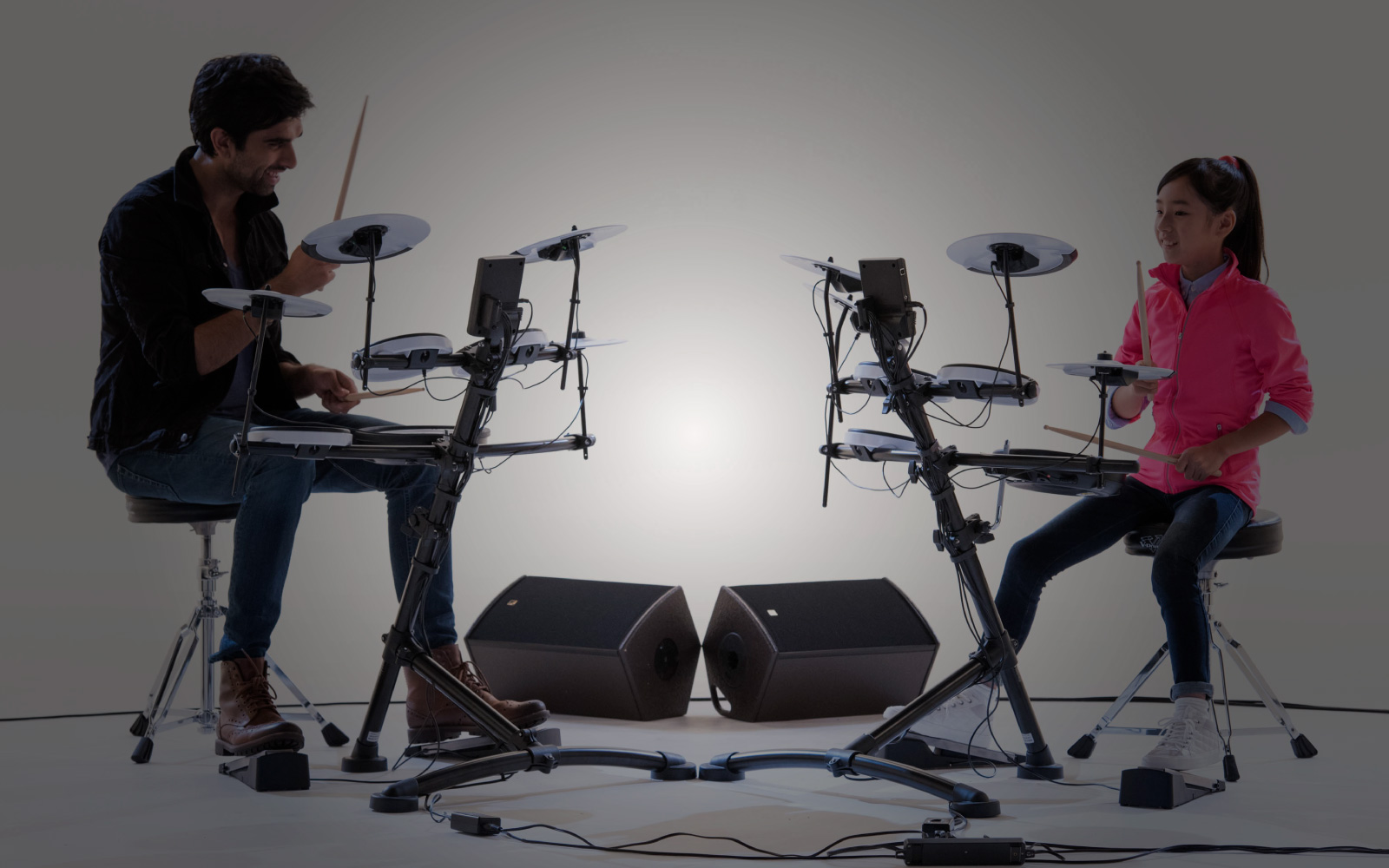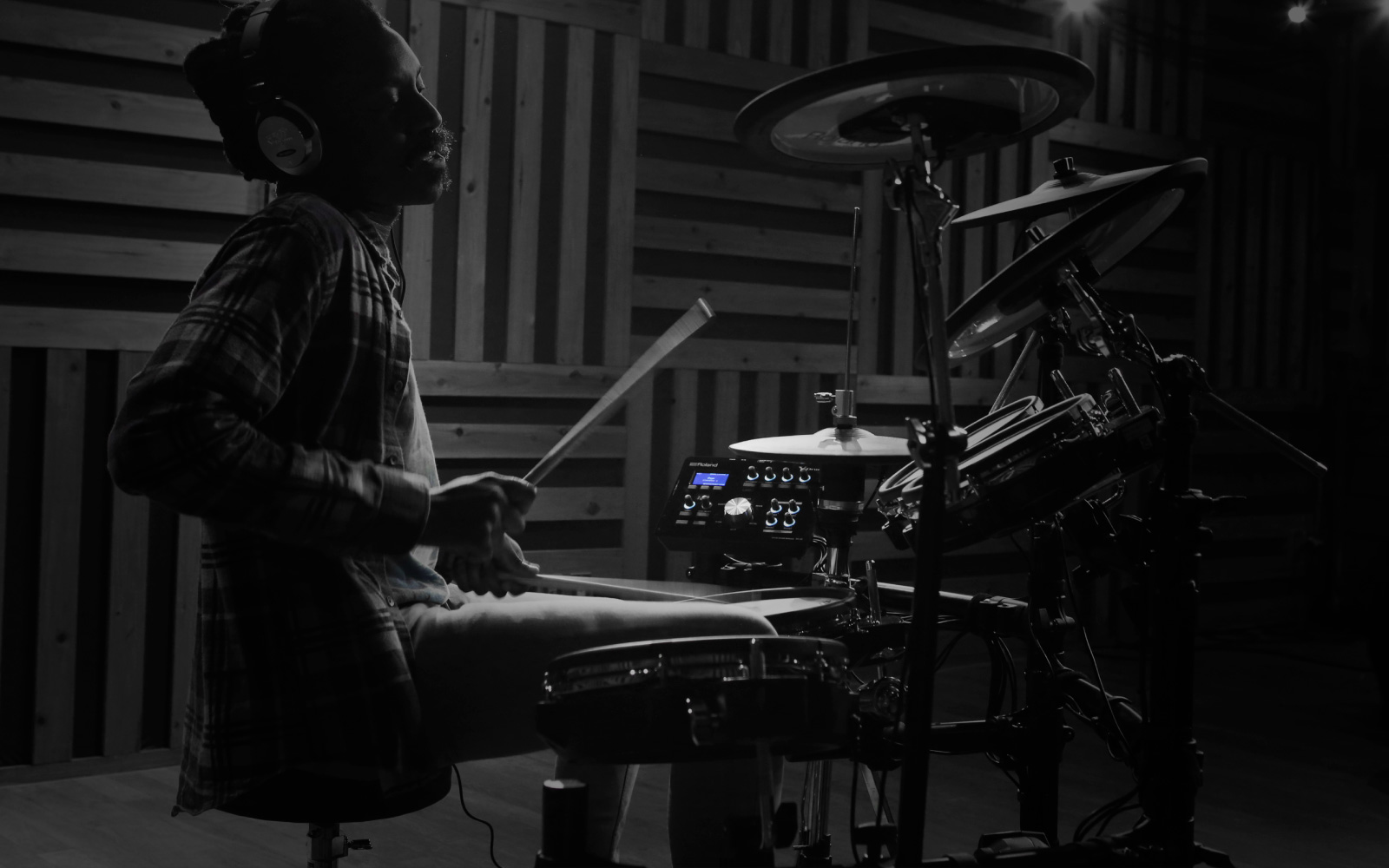 20 years of
V-Drums development
Since the TD-10 was launched in July 1997, V-Drums development has focused on three core elements – pads and interface, sensor technology, and sound source. Over the years, the V-Drums business has grown considerably and is now a major category within Roland, catering for drummers of all levels, from young players just starting out to seasoned pro-drummers with many years of experience.
The pinnacle of V-Drums development – the TD-50 Series – was launched in September 2016, packed with innovations that will set the standard for others to follow. Brand-new modelling technology (Prismatic Sound Modeling) is paired with the industry's first multi-sensor system for snare and ride cymbal. And with the option to use a full-size 22" kick drum, the TD-50 is a kit that looks, plays and sounds just like its acoustic brethren. The ability to import your own samples and layer them over the onboard sounds lets you create completely new sounds and tap into the potential of hybrid drums, building a signature kit that is yours alone.
We constantly strive to push past the limits of technology, and bring you kits that are ever more expressive, while remaining affordable. And most important of all, we truly believe that now and in the future, V-Drums will continue to help shape what it means to be a modern drummer – in body and in spirit.
Watch the Movie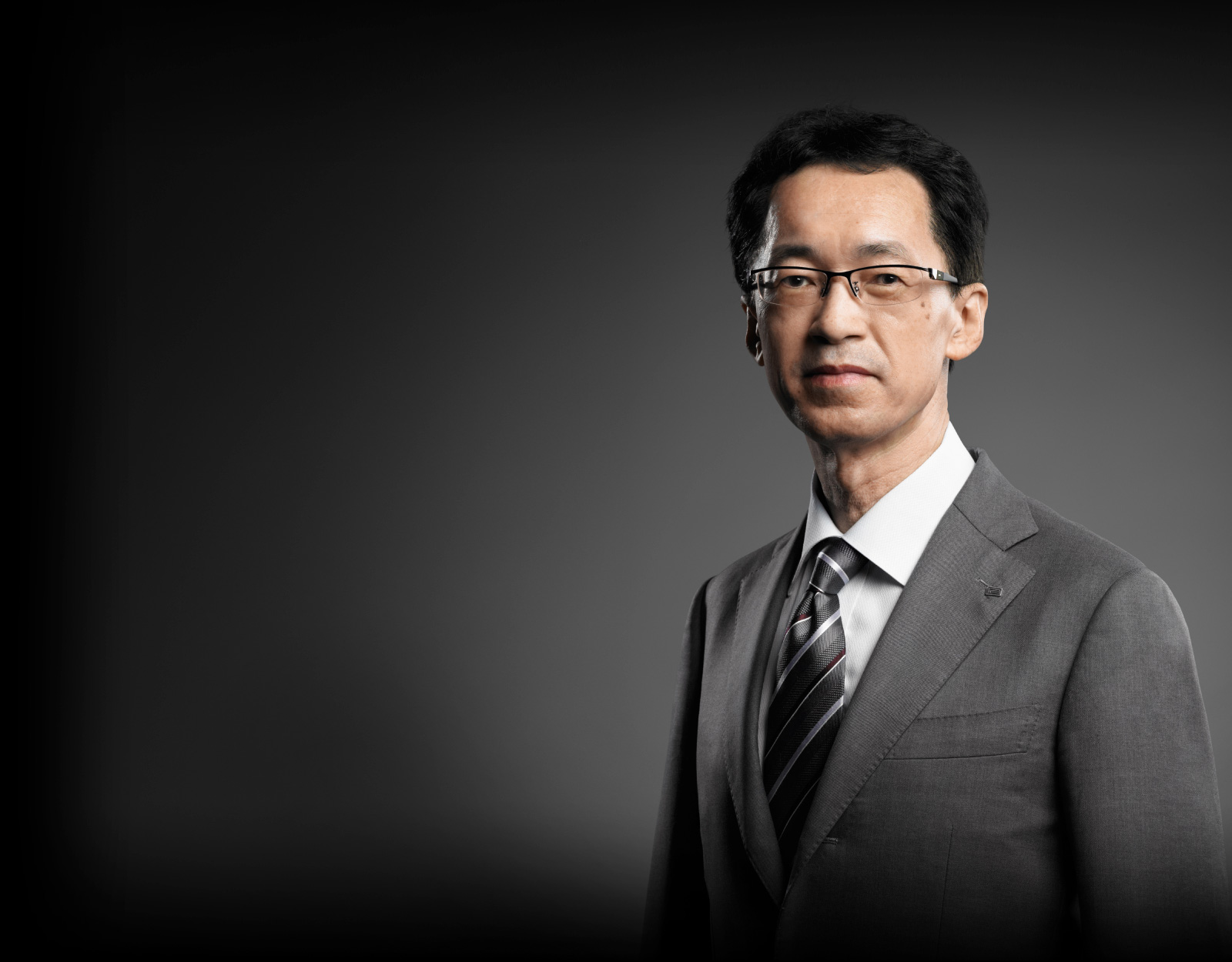 The result of 20 years of development
The TD-50 series is the pinnacle of V-Drums technology, offering drummers the ultimate in sound, feel and performance
TD-50KV with KD-A22