Hybrid Drums
Introducing the Hybrid Acoustic & Electronic Kit
Finding the perfect drum sound for your gig while meeting the demands of the music, your fellow musicians, the mix engineer and the changing acoustics of each venue is a constant challenge. A Hybrid drum kit, which harnesses the raw power and classic looks of your acoustic drums, but adds the convenience and versatility of electronic percussion, helps you to get perfect sound, every gig.

Layer Sounds
Play Electronic Sounds and Samples in Sync with Your Acoustic Drum Sound
The sound you layer is entirely up to you — it could be a tambourine sample that complements your snare, or a big, reverb-drenched kick drum sample that triggers every time you play your compact 18-inch kick.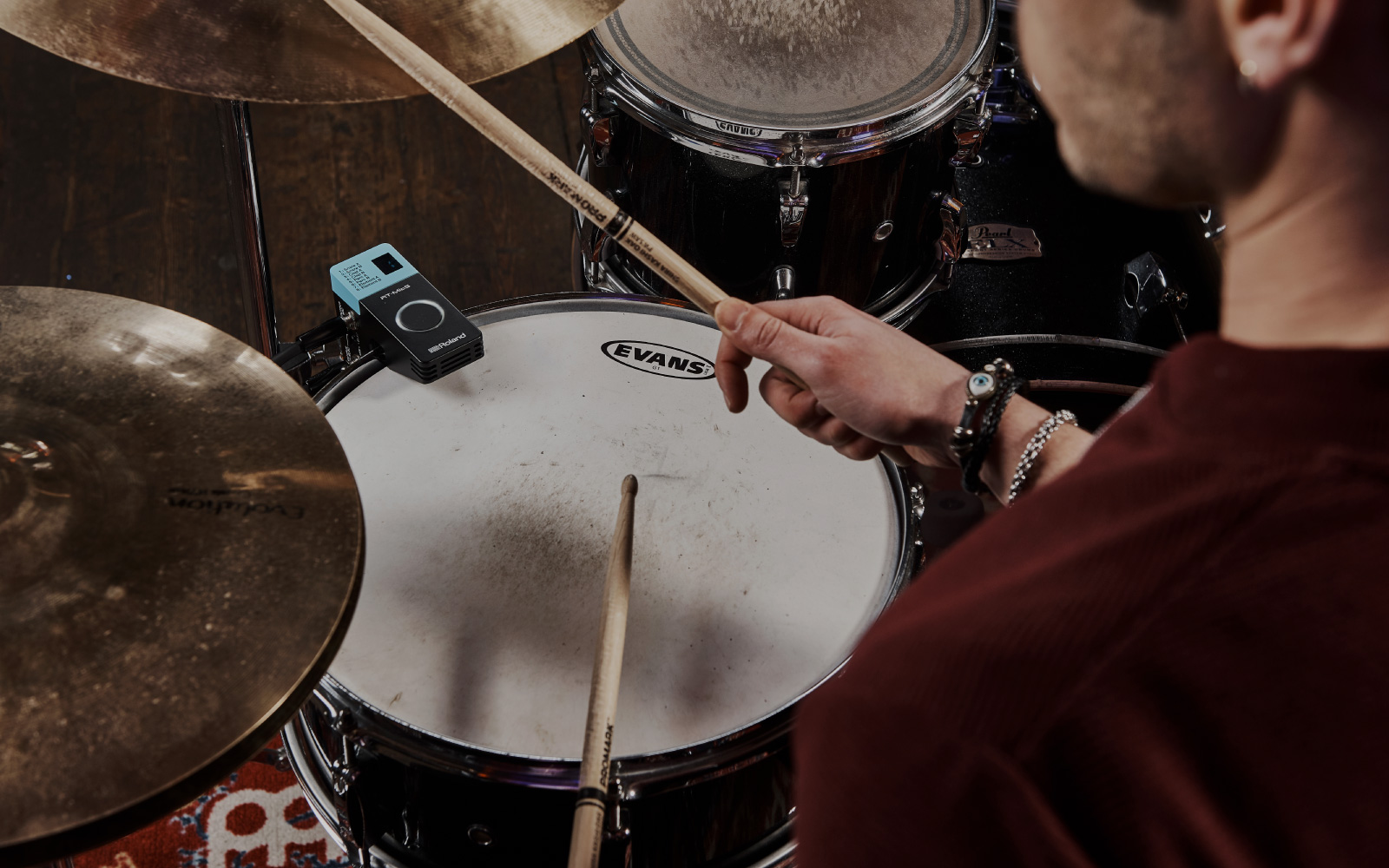 Example 1
Add hand claps, which play along with your acoustic snare.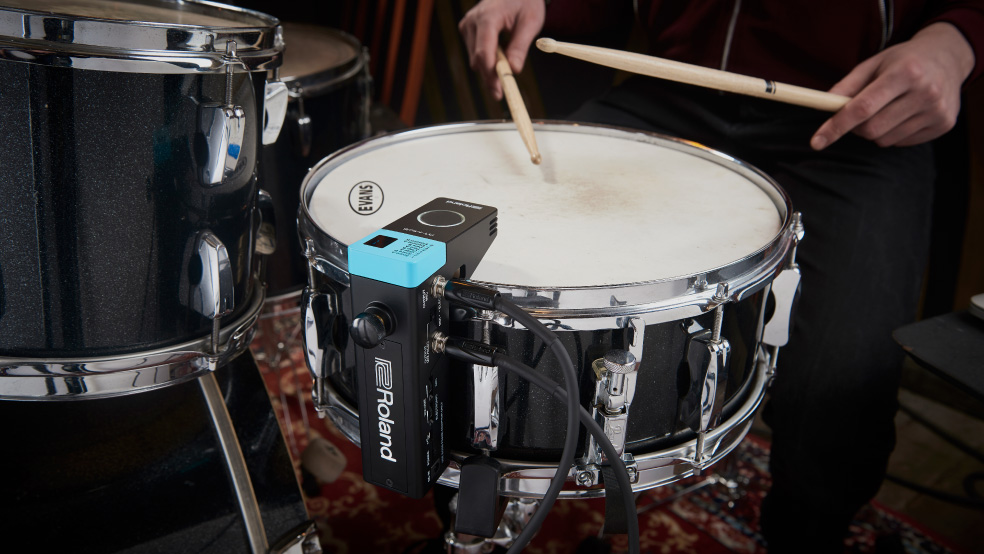 Example 2
Add a different type of snare sound and layer it on your acoustic snare.
Enhance Your Acoustic Drum Sound
Reinforce Your Drum Sound with Fatter Snares, Punchy Toms and Deeper Kicks
Blend electronic tonal elements with your acoustic sound to ramp up the low-end of your kick, extract more attack from the toms, add extra crack to your snare and increase dynamic range and clarity.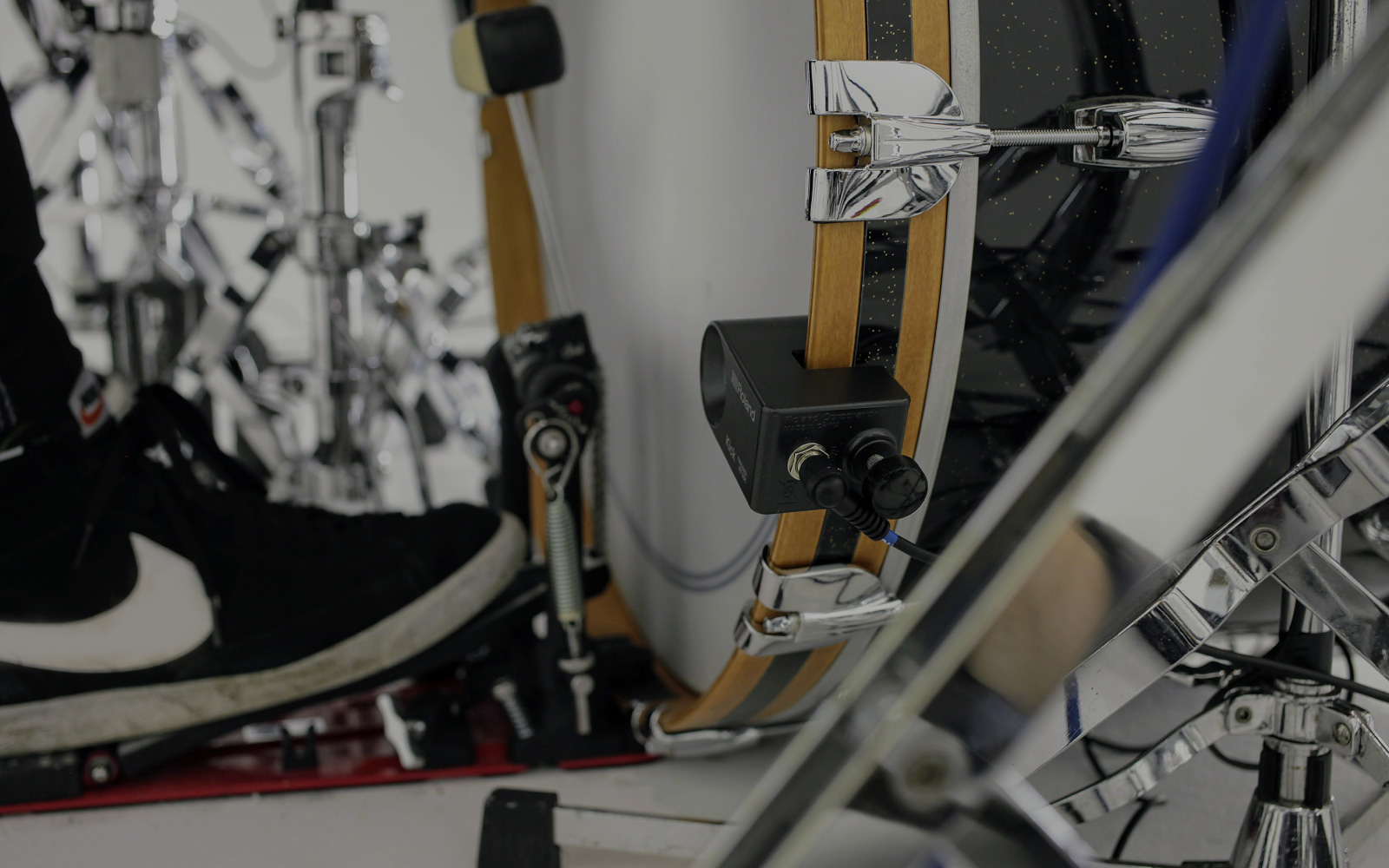 Example 1
Create a fat and powerful sound by triggering electronic samples with your acoustic snare.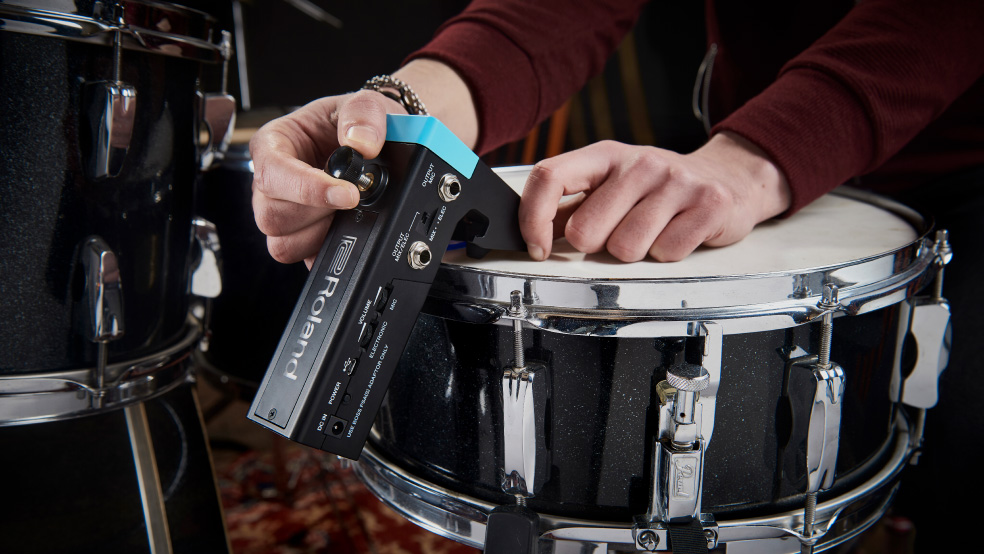 Example 2
Enhance the attack and increase the clarity of your acoustic kick drum.
Expand Your Kit
Play Instruments That You Can't Take To the Gig
Sometimes, a song needs a sound that you might not have in your acoustic drum arsenal. It might be something simple such as a cowbell or clave, a second snare or china cymbal, or perhaps something electronic like an 808 kick drum or a vocal sample.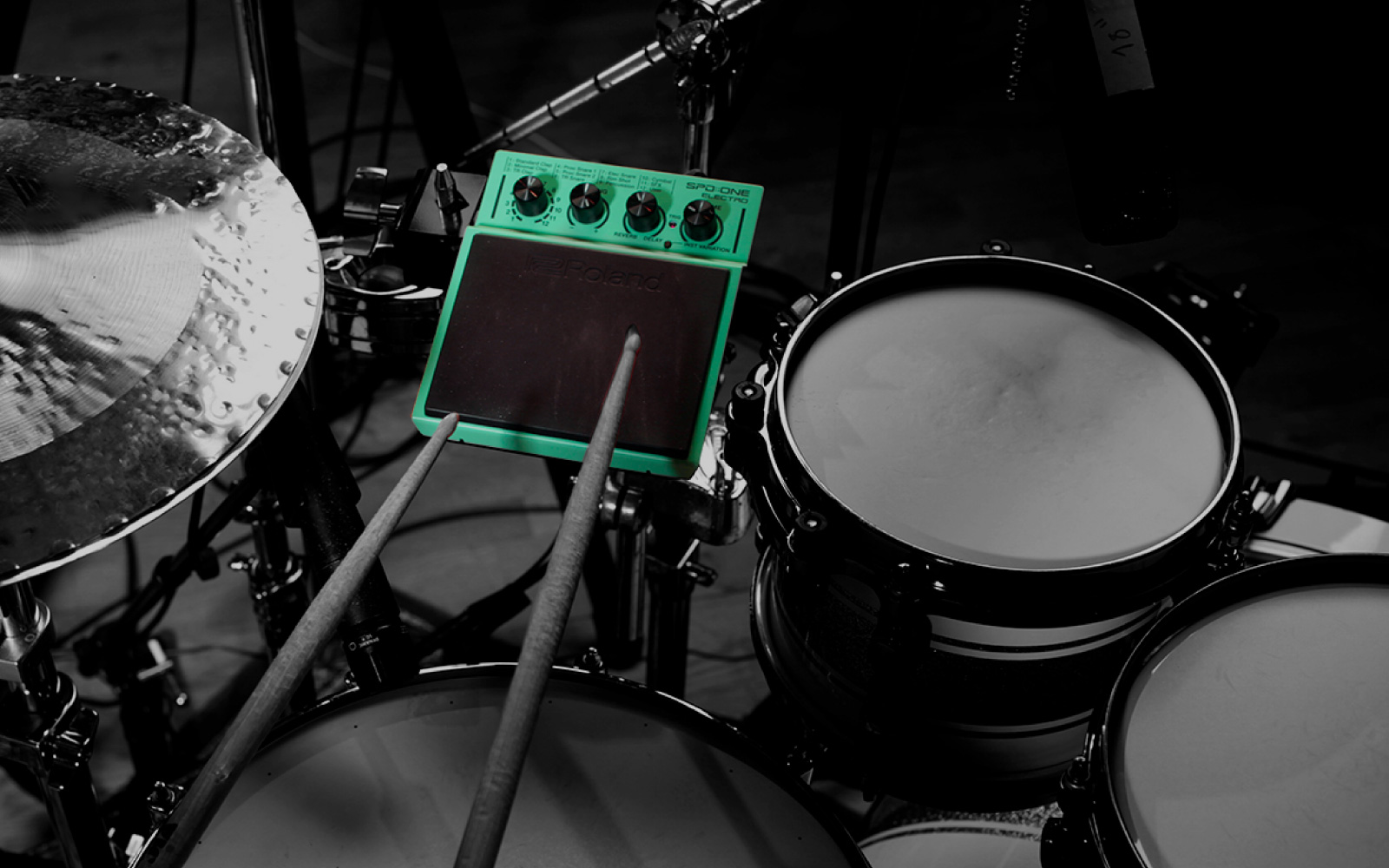 Example 1
You can add percussion instruments such as tambourine, cowbell, or classic electronic sounds.
Example 2
It's possible to expand the sounds available from your drum kit. By adding an electronic drum pad to your acoustic drum kit and then connecting it to a drum sound module, you can perform with any sound you assign to that pad.
Phrase
Play Samples, Phrases, Click and Backing
Play or trigger your own sampled phrase or one-shot samples as you perform, or even trigger an entire backing track.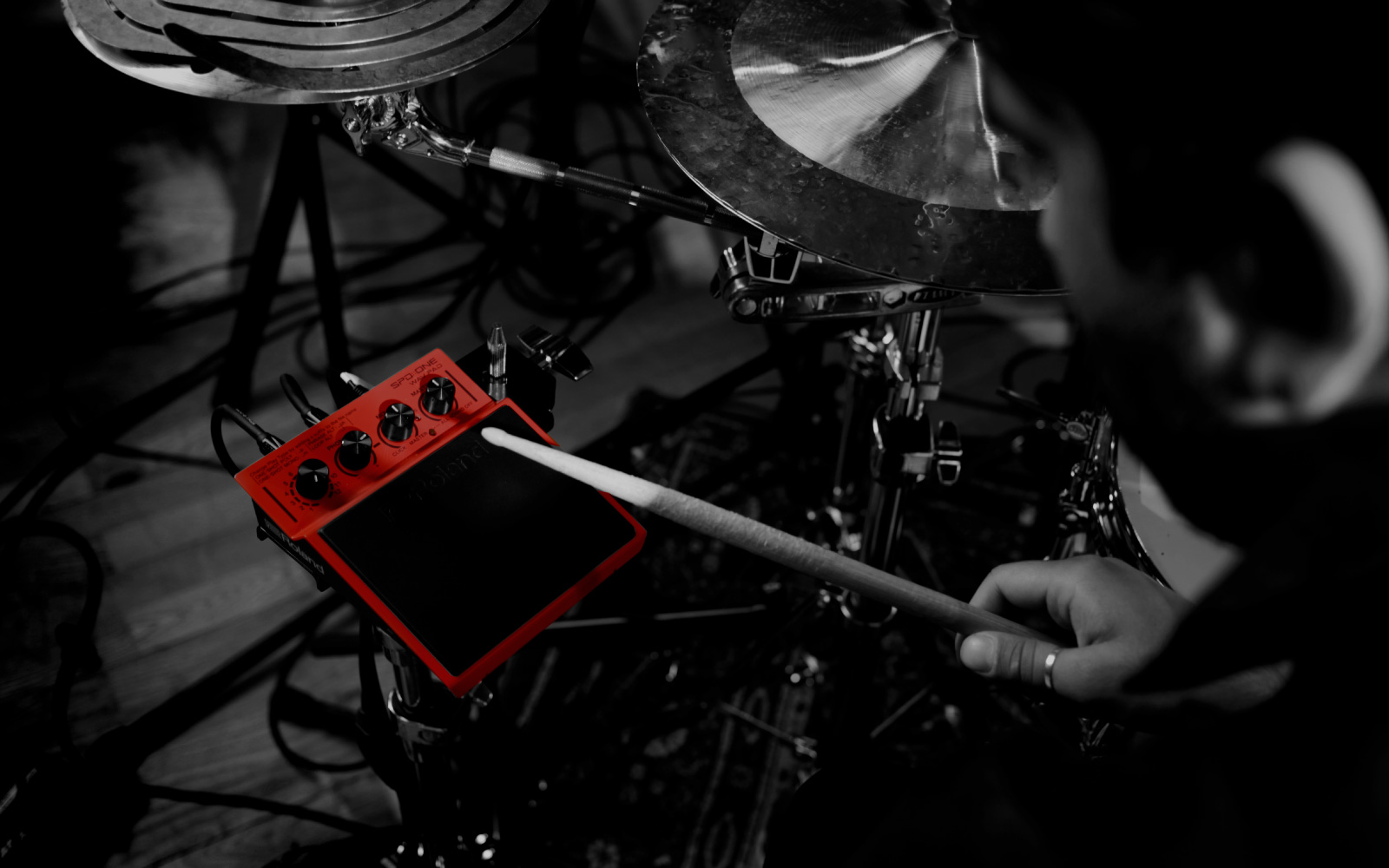 Example 1
The SPD::ONE WAV PAD or SPD-SX Sampling Pad can import and play WAV audio files.* From backing tracks to individual samples like vocal phrases, drum sounds, and musical sequences, if you can record it, you can load it in the units and play it.
*Compatible WAV data format: 44.1 kHz, 16-bit, stereo or mono.
*SPD-SX also supports AIFF format audio files.
Flexible Setup
Create a Bespoke Hybrid Drums Setup for Your Own Perfect Sound Tracks
Choose the drum module which will produce the sound and then choose the type of pad or trigger required to play it. For layering and enhancing your sound, you'll need acoustic drum triggers. To expand your kit or play with phrases, choose trigger pads and SPD sample pads. You can create a combination of "Layer", "Enhance", "Expand" and "Phrase" applications all within one kit, bringing a new level of professional performance to your drumming.
Watch the Movie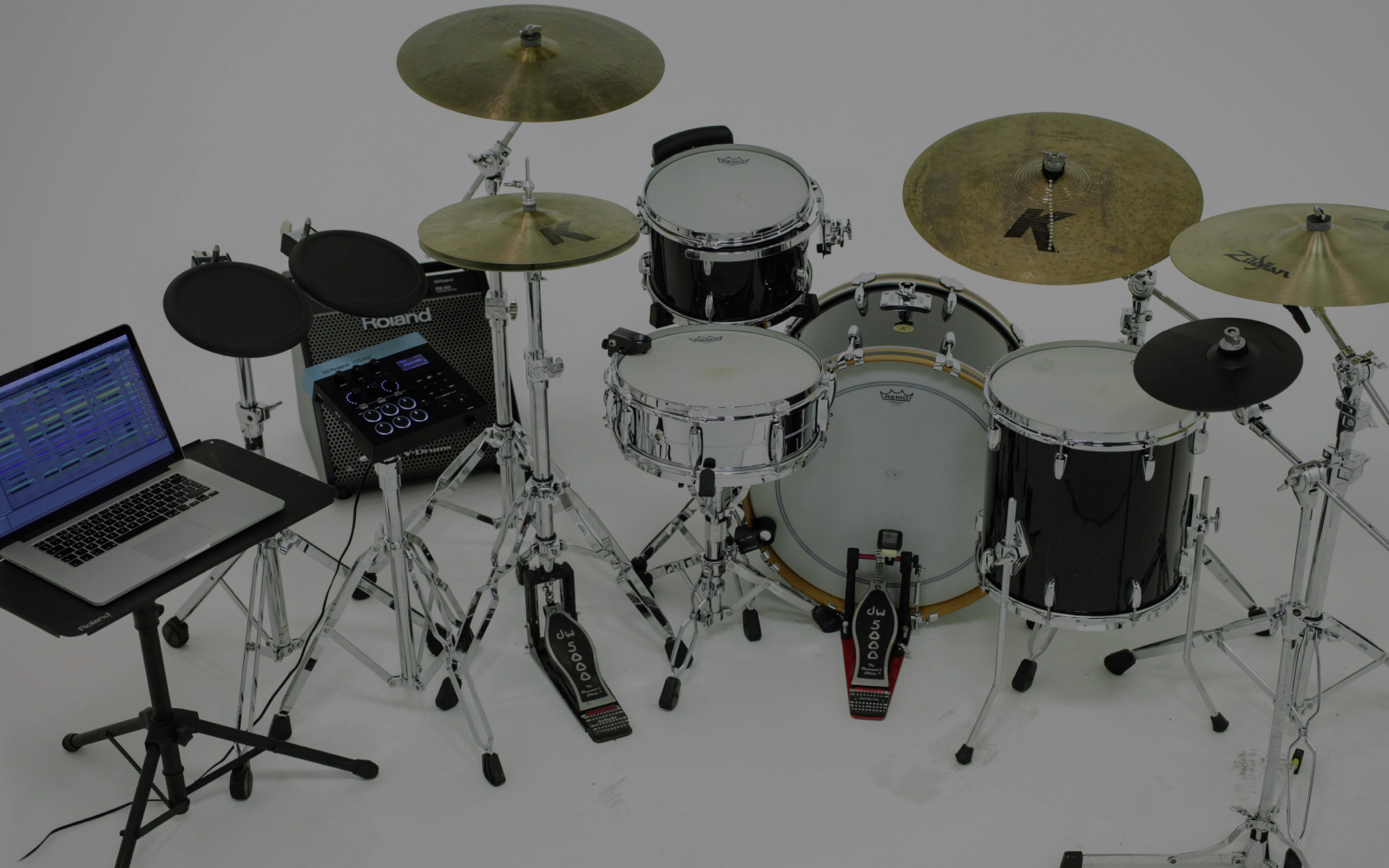 Series Line-Up
Find the Best Item for You